Post by iniestafan on Aug 31, 2017 12:09:33 GMT 8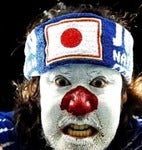 Very good point bro. If we're talking about only a player or two having these "ego" thing but more than 3 players in a span of months announced their "retirement" from national duties at the peak of their career seems alarming. They are not just players but they are Azkals' core players. They are our best players that's why Ceres are continuously reaching historical milestones because of those players.
Probably this is the reason why coach TD didnt make it bigtime in coaching in Germany. He's gonna use his coaching credentials for the azkals as his stepping stone, but azkals have less players with superstar mentality except for schrock, etheridge etc. In europe, bigtime coaches such as Ancelotti, Mourinho, Klopp, Guardiola etc knows how to handle Superstars in their team. Just imagine Carlo Ancelotti managing the egos of Cristiano Ronaldo, Bale, S. Ramos. It will take a lot of managerial skills to handle those players plus making them play into his system. If not, he needs to go around to see whats best for the team.
Having superstars with superstar mentality is pretty common in teams in various sports / discipline. Coach TD must not let this team disintegrate coz it will really push the fans away, with Schrock being fan favorite and the most recognizable Azkals after the Younghusbands and Etheridge. Right now Im wondering whats happening in the camp. If this keeps on going, I wont be surprise if Ott will follow being one of Schrock's close friends in Ceres and Azkals. Its as if the players are giving the management a message. Well they need to sort this one out. They might lose those casual fans that really adore Stephan and those retired players.