Post by FromSulu on Apr 14, 2018 22:40:25 GMT 8
IN PHOTOS: Massive artificial-grass football pitch to open in Lipa
Aboitiz has created a unique synthetic-grass football facility in the Outlets in Lipa that can accommodate two games at the same time
MANILA, Philippines – The field, which does not have an official name yet, is located in The Outlets at Lipa, a 9.3 hectare outlet mall within the Lima Technology Center in between Lipa and Malvar in Batangas. It's a project of Lima Land Inc., an Aboitiz company. The Aboitizes love football, as evidenced by the Aboitiz Cup they hold yearly in Cebu. Eduardo "Dudes" Aboitiz, GM of The Outlets at Lipa, is both a football enthusiast and a triathlete.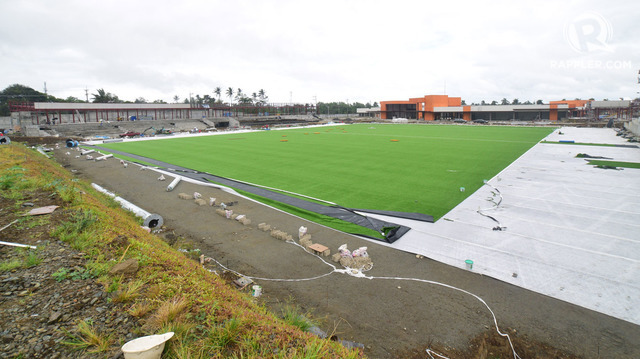 Here is the view from the opposite side. The total playing surface is an vast 106 meters by 92 meters, making this easily the biggest turf field in the country that I know of. See that expanse of white on the right side? That is still part of the field and will be covered in artificial turf.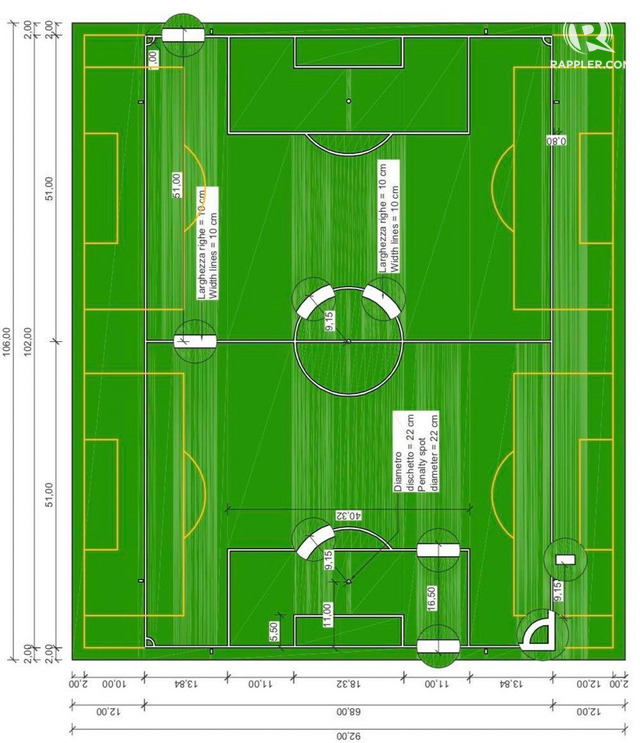 Here is how it works. The two fields demarcated with the yellow lines are two pitches measuring 88 meters by 51 meters, roughly the size of the Turf BGC pitch but a tad bit wider. That's a great size for recreational, out-of-shape folks like myself who want to play 11-a-side. It's also fine for kids and women. The field with the white lines in the middle is a proper 102m by 68m regulation field for high-level play. Just imagine how many 7-a-side pitches can be shoehorned into this surface. I think 6 could fit comfortably, maybe even 8.
The regulation field has a good northwest-to-southeast orientation. The smaller yellow-line fields go almost east-to-west, so pregame coin tosses in those pitches in the mornings and late afternoons will be very critical. You don't want the sun in your eyes when going for goal.
There will be grandstand seating for 1500 folks. Beneath the seating you can find 6 dressing rooms with more than 400 lockers and 38 shower rooms. This surfeit of locker rooms is ideal for having more than one match a day, or for a big festival with plenty of teams and games.
www.rappler.com/sports/by-sport/football/199920-in-photos-artificial-grass-pitch-lipa